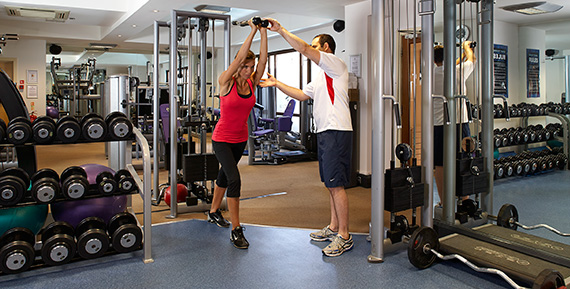 A private gym in Windsor
The fully equipped gym extends over three floors, and includes a peaceful studio for stretching and core strength classes. With experienced gym instructors, personal trainers and an advanced FitLinxx® Activity Tracker system, you can find all the support and motivation you need. It's not all sweat and toil. We offer free towels, Gilchrist & Soames amenities and complimentary hot drinks. We even have cereals in the morning for members.
The Wren's Club is an ideal gym if you live or work in Windsor or Eton. You can stop by before work for a cardio session, pop in at lunchtime to lift some weights, and drop in on the way home to unwind in the jacuzzi.